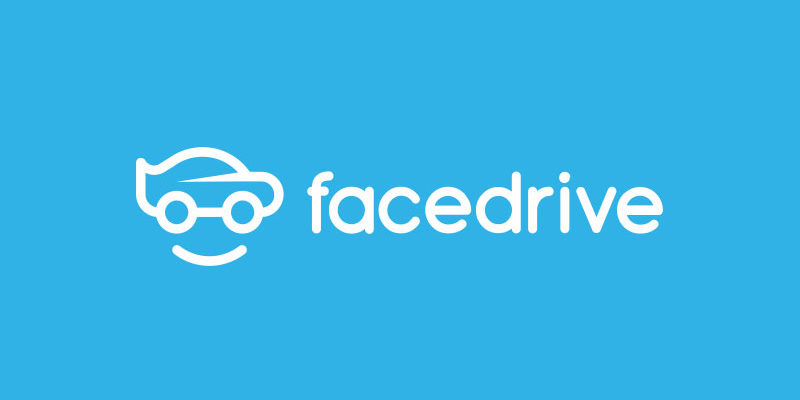 Facedrive is a multi-faceted "people-and-planet first" tech ecosystem offering socially-responsible services to local communities with a strong commitment to doing business fairly, equitably and sustainably. Facedrive News : As part of this commitment, Facedrive's vision is to fulfil its mandate through a number of services and offerings that either leverage existing technologies of the Company or project initiatives with existing lines of business. Facedrive's services and offerings include: (i) its eco-friendly rideshare business, Facedrive Rideshare; (ii) its food delivery service, Facedrive Foods; (iii) its contact-tracing and connected health services business, Facedrive Health; (iv) its e-commerce platform, Facedrive Marketplace; and (v) its e-social platform, Facedrive Social.
As a result of a Continuous Disclosure Review of staff of the Ontario Securities Commission ("OSC") that commenced in 2020, the staff of the Corporate Finance Branch requested that the Company provide clarifying information regarding the Foodora Transaction, the HiRide Acquisition, the Medtronics Consulting Agreement (as each of such term is defined herein), the status of Facedrive's early stage and non-revenue generating "projects" during fiscal Q2 and Q3 2020. The staff of the Corporate Finance Branch also requested that specific performance data and growth statistics be provided in this clarifying press release in order to specifically quantify and clarify facts about the growth and demand for the Company's products and services with respect to Foodora Canada, HiRide, TraceSCAN and the Steer Acquisition (as each of such term is defined herein). This press release contains such clarifying information.
Facedrive Rideshare
Facedrive Rideshare was among the first to offer a wide variety of environmentally and socially responsible solutions in the Transportation as a Service (TaaS) sector, where the Company competes head-to-head with a number of established competitors. However, Facedrive has created a unique niche in such sector, as the Company offers its riders something different among competitors – the opportunity to mitigate the carbon footprint of their ride with carbon offsets. Facedrive Rideshare incentivizes drivers and passengers to choose a green alternative, thereby promoting the use of electric and hybrid vehicles and ultimately reducing carbon emissions. Using the Facedrive application on their mobile device, riders can request rides in electric, hybrid and gas-powered vehicles. The Facedrive app calculates the estimated CO2 emissions for each ride by vehicle type and the CO2 emissions can be offset by contributing a portion of the fare to carbon offset, tree planting and other measured, sustainable programs. At the same time, drivers of electric and hybrid vehicles are paid at increased rates to incentivize the switch towards environmentally friendly transportation. Facedrive works with Forests Ontario, a non-profit registered charity engaged in tree-planting, forestry education and other sustainable initiatives.
The impacts of the COVID-19 pandemic, including legally mandated lock-downs and social isolation measures, have dramatically lowered the demand for both work-related and personal transportation. As a result, Facedrive Rideshare has experienced a slowdown in ride volume and growth over the past 12 months, as have all ridesharing platforms. This, in turn, has had a number of knock-on effects including pausing the Company's planned expansions into new cities, delays in renewals of Facedrive's licenses at the municipal level, and a reduction in registered and active drivers. Currently, Facedrive Rideshare operates in the Greater Toronto Area, Hamilton, Brantford, London, Guelph, Cambridge, Orillia, and Ottawa.
While Facedrive encourages the public to reduce unnecessary travel in line with public guidelines, the Company has continued to offer transportation programs throughout the pandemic. This includes providing rides to frontline healthcare workers and, in partnership with local health units and partner community organizations, the Company also provides non-emergency medical transportation, including rides to and from COVID-19 assessment centres, to those who have no transportation options, live in communities with high rates of COVID-19 and who have challenges travelling to be tested – all by dedicated COVID-19 trained drivers.
Steer
In response to the pandemic, Facedrive Rideshare focused on services that enabled individuals to more easily and effectively comply with pandemic-related safety protocols. One such service was an electric vehicle subscription service that enabled social isolation practices by excluding driver-rider interaction. On September 5, 2020, the Company (through its newly-formed wholly-owned subsidiary, Steer Holdings, LLC) completed an acquisition of the substantive assets of Steer ("Steer"), a division of Exelorate Enterprises, LLC ("Exelorate"), a wholly-owned subsidiary of Exelon Corporation (NASDAQ: EXC) (the "Steer Acquisition"). Steer specializes in the electric vehicle subscription businesses. Steer was created to challenge traditional car ownership and accelerate the switch to environmentally-friendly transportation.
The Company acquired Steer for aggregate consideration of USD$3,250,000, which was satisfied through the issuance of 222,819 Shares, issued at a deemed price of $19.27 per share (calculated on the 30-day volume weighted average trading price of the Shares as reported on Bloomberg, ending three trading days prior to the date of the Steer Acquisition). The fair value of the Shares issued to Exelorate was determined to be a discounted $15.44 per Share, and includes a discount of 36.2% as the Shares are subject to an 18-month lock-up that ends on March 5, 2022.
The Steer Acquisition was determined to be a business combination as substantive processes and assets were acquired as part of the transaction. The Company also retained the services of Steer's former employees and its contracted management services provider.
Facedrive is actively growing its Steer business and launched the service in Canada in March 2021.